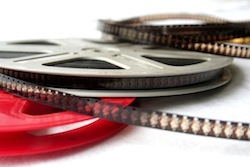 We professionally transfer VHS to DVD as well as other video conversions. These include camcorder tapes such as 8mm to DVD, Hi8 to DVD, and MiniDV to DVD. Film transfer includes 8mm to DVD, Super 8 to DVD, and 16mm to DVD. We can transfer to DVD or digital file.
Video & Film Transfer Services Available in Vancouver, WA & Portland, OR
'Legacy' video and film may have been damaged or may need cleaning, splicing, or other repairs. We get this completed first. Our transfer equipment is of professional quality and includes clarity and color enhancement as needed.
Video and film can be transferred to DVD or Blu-Ray. Transfers can also be made to digital file formats such as MOV, MP4, and AVI. Results can be stored on portable hard drives, flash drives, or the cloud.
Family and Personal Projects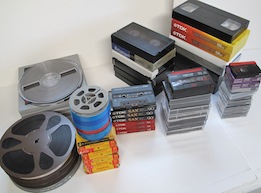 Family home movies (8mm, Super 8, etc.), slides, various camcorder tapes, VHS tapes, etc. are all very important media that deteriorate over time. DVDs, CDs, or transfers to hard drives are the ideal way to preserve them. Large quantities can be transferred and catalogued with much easier access and taking up a fraction of the space of the original media. QUANTITY DISCOUNTS AVAILABLE!
Commercial Projects
VISUALtronics specializes in entire business video and audio library archiving. We transfer U-­matic SP (3/4″) tapes, Betacam SP tapes and masters, DVCam and DVCPro tapes, film, slides, etc. DVD/CD discs are cataloged and numbered for ease in use. This makes it very convenient for your company's training videos, seminars and lectures, historic records, etc. All archiving can also be backed up on hard disc drives. Minidiscs including those from radio station environments can be backed up as well.
FILM TRANSFER SERVICES
● 8mm film
● Super 8 film
● Super 8 film with sound
● 16mm
● Slides (35mm, etc.)
● Transparencies
● Negatives
VIDEO TRANSFER SERVICES
● VHS, VHS-C, SVHS
● 8mm, Hi8, Digital 8
● Betacam SP
● 3/4″ U-Matic SP
● miniDV, DV
● DVCam
● DVCPro
● Betamax
● Laserdisc