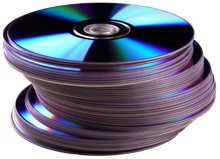 CD Duplication
DVD Duplication
Blu-Ray Duplication
We Provide CD, DVD, and Blu­Ray Disc Duplication Services for Video and Audio in Vancouver, WA. We also Print Labels and Offer a Variety of Case Styles.
CD & DVD Duplication Services Available in Vancouver, WA & Portland, OR
We can duplicate one or thousands. For businesses that work from cost saving lower inventories, we can run hundreds of copies (or less) at a time instead of thousands and still save you money. Quantity discounts apply.
We can also create CD, DVD, and Blu­-Ray Masters as well as Authoring. See the Video Editing page for more information. All discs are quality checked to ensure they meet the highest standards.
LABEL PRINTING
Label printing is performed directly to disc. Supply us the artwork and we print full ­color, high quality graphics. We can create graphics if you are crunched for time.
CASE STYLES
We have many choices of disc case styles such as CD jewel cases, DVD cases, sleeves, or other requests. You can also choose to purchase discs without cases in bulk quantities for extra savings.
TURNAROUND
Turnaround time is very quick. Leave your CD Masters, DVD Masters, and Blu-­ray Masters with us for speedy refills. We promptly ship orders. An additional convenience of pickup and delivery is available for local orders.
FULFILLMENT SERVICES
Fulfillment services are also available. We can ship and distribute individually packaged discs from local or on­line orders directly from our facilities.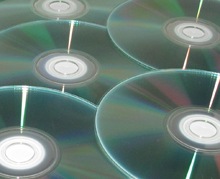 EXAMPLES
Duplication Types: Sales, corporate, fund raising, educational, seminars, lectures, special events, exercise, documented, documentaries, training, video/audio resumes, historic records, marketing, entertainment, home movies, graduations, celebration of life videos.
Duplication Uses: Individual sales and distribution, group events, trade shows, point­ of­ purchase applications, interactive exhibits, power point presentations, library archiving, advertising.
Duplication Clients: Schools, churches, charities, non-profit organizations, franchises, distributors, museums, medical/healthcare, government, manufacturers, video production, writers, musicians, creative home businesses.